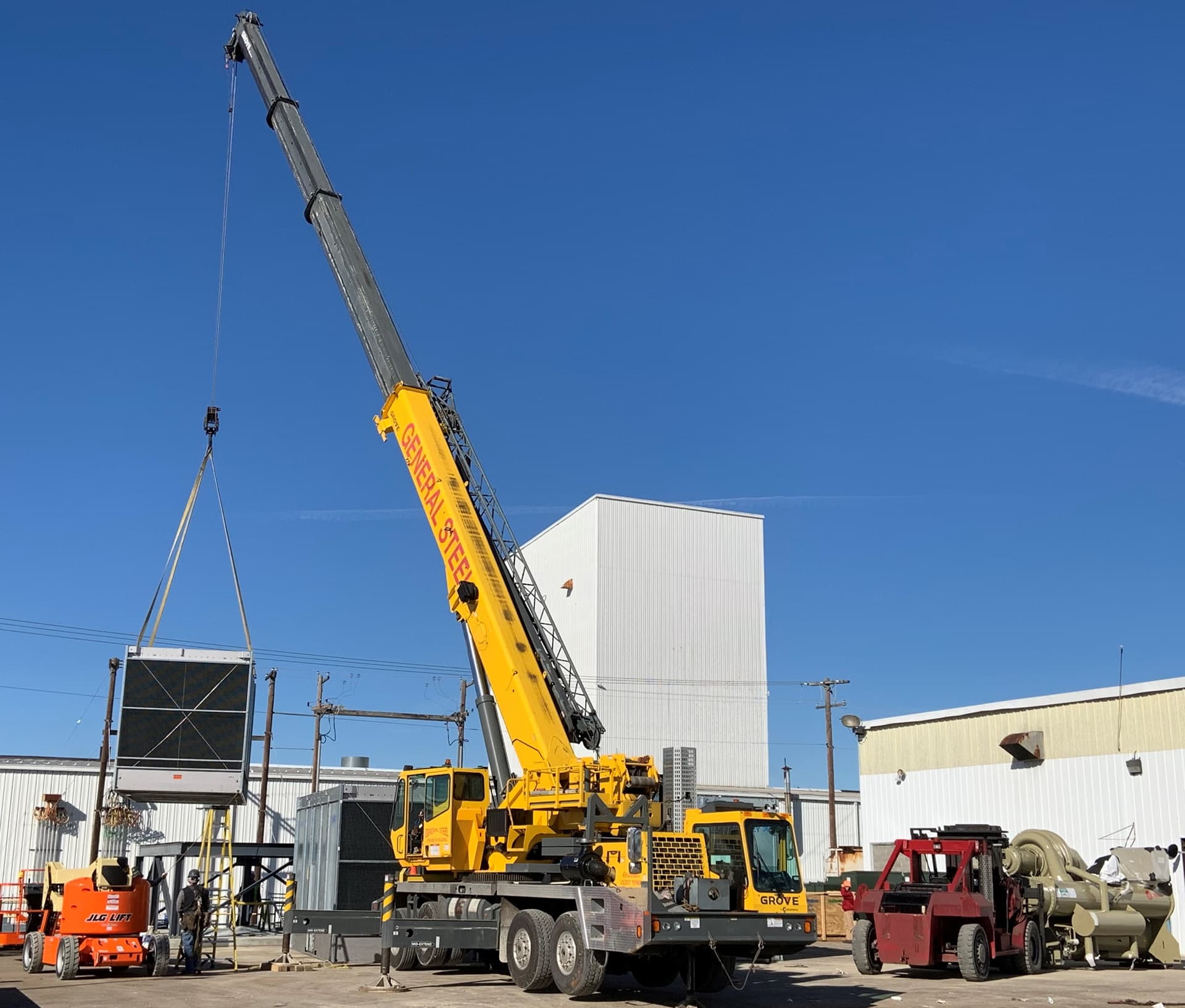 In an ever-changing world of new regulations, safety requirements, and policies, plants must be innovative with equipment installation.  The rigging and connecting of the equipment can become a challenge because space is often limited in existing facilities.
Accurity specializes in the setting of equipment in tight spaces and understands the complexity of equipment setting and rigging.  If you need a general mechanical contractor to manage the heavy rigging and lifting, setting of equipment, and connecting pieces once it has been set-Accurity is the right fit for you.
With over 30 years of experience, Accurity's management team provides expert solutions to fit your timeframe and budget on such installations as pump skids, rotating equipment, heat exchangers, electrical components, tanks, generators and motors, and factory assembly equipment.  We are skilled at working with customer drawings and AutoCAD to come up with an innovative plan to set equipment. Field team members are experts in rigging and setting of equipment.
Accurity understands and respects the complexity of setting heavy equipment and is mindful of issues like ground bearing pressure, underground utilities, overhead obstructions, floor loadings, equipment-lifting points, and many other challenges that come with equipment setting.  Contact Accurity to be your equipment installation contractor of choice.