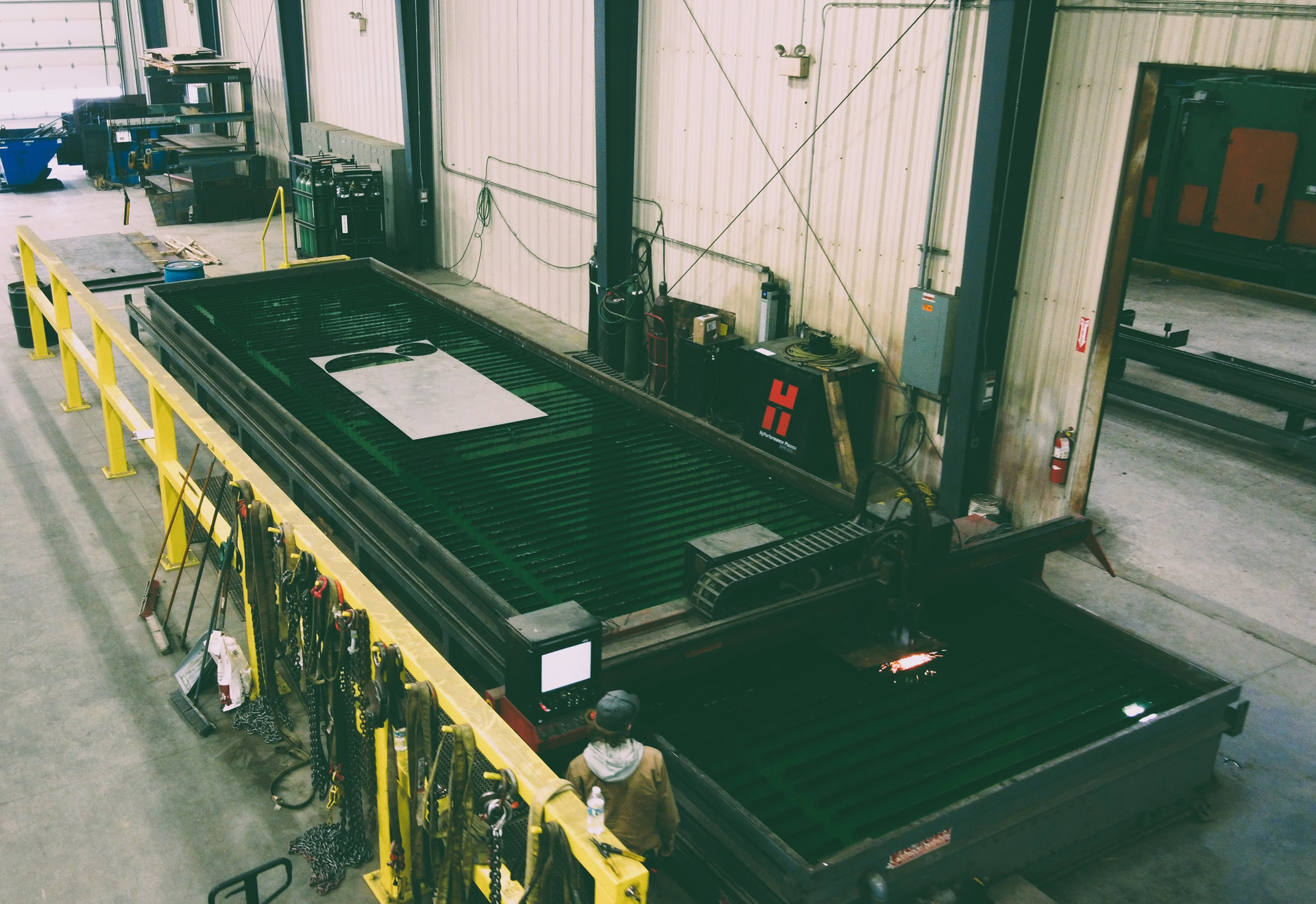 Why Accurity
By utilizing AIC, you will get accountability and transparency throughout the project and we will work collaboratively with you on creative solutions to difficult challenges.  Customers will receive the highest quality workers available who pride themselves in a safe work environment and quality work.
Accurity is the only company you will need for maintenance, fabrication or field installation services.  Estimating, consulting, project management and competitively priced fabrication and construction are all accomplished through one professional organization.  From budget estimates to new installations, AIC can provide everything for our customer needs.
Accurity's ownership is comprised of experienced and highly trained construction professionals.  AIC is made up of individuals who have each performed heavy industrial mechanical work for 25+ years as well as individuals who have each performed project controls and project management for 20+ years.  Very few companies our size have the technical and business experience we can provide.
Safety
Accurity is a people first organization. We have a zero-incident safety culture that means we not only work safely throughout the project, but we leave behind an environment that allows end users to work safely after we are gone.
AIC accomplishes our strict safety expectations through a program which includes orientations for new hires, continuous safety training, a program that meets or exceeds OSHA standards and professional supervision and craft people that go to work each day with a safety-first mindset.
AIC maintains compliance with both AVETTA and ISNetworld.
EMR
2019 – 0.91
2020 – 0.81
2021 – 0.79
2022 – 0.78
Quality
As one of Accurity's core values, we take great pride in performing work at the highest levels.  Everyday AIC's craft people engage in their work with the attitude of exceeding Customer and Company Standards.
The Management of Accurity Industrial Contractors, LLC. is committed to meeting the requirements of the latest Standards including the ASME BPV Code, American Welding Society (AWS), National Board Inspection Code (NBIC), and Jurisdictional requirements.
AIC currently holds the following Certificates of Authorization:
ASME "S" – Manufacture and assembly of power boilers
NBIC "R" – Repair and Alteration of Boilers and Pressure Vessels
NBIC "NB" – National Board Authorization to Register
Kentucky State Boiler Contractors License
AIC's Quality Control Manager (QCM) is a current AWS Certified Welding Inspector (CWI). The QCM responsible for the preparation, revision, approval, and issuance of the Quality Control Manual and the administration and implementation of the Quality Control System in the shop and field. He has the organizational freedom to identify and correct Quality Control Problems.