Heat Recovery Steam Generator (HRSG) maintenance & Repair
In the early 2000's our people where building HRSG components and have assembled several different types of units.  Nooter/Eriksen, Vogt, Deltak, Albourg, CMI, and several others.  So, we understand HRSG maintenance and repair from the fabrication up.  Our teams of field leaders and workers have a deep knowledge of some of the standard HRSG repair needs like:
Module Replacement
Tube failure and tube replacement
High Energy Piping repair & Replacement
Valve Removal and Replacement
Piping repair
Seal work
Liner and insulation repair (hot spot repair)
Gas Baffle repair
Vibration support repair
Adding strainers and Valves
Ductwork Repair
Attemperator & Attemperator lining repair
Valve delamination repair
Ammonia Grid Repairs
Duct burner Repairs
Air flow grid repairs and replacements
Drum internal repairs
Installation of new Doors, new pipe seals, Stack dampers or other aftermarket parts.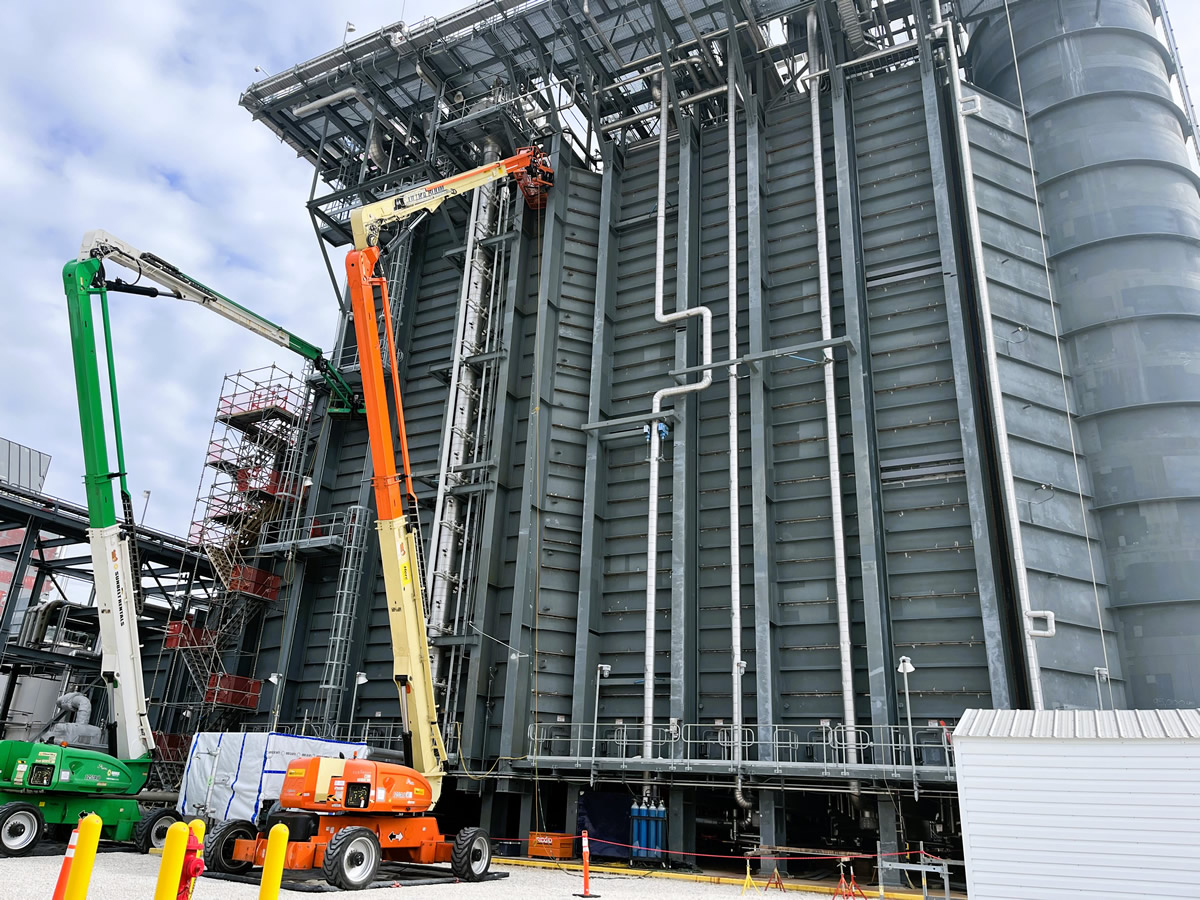 Our management team has one of the best track records in HRSG repair in the US.  We have completed 5 module/harp/tube replacements, performed 20+ high energy piping projects, performed countless hot spot repairs, numerous valve change outs, boiler alterations including header removal and replacements, attemporator loop redesigns, stack modifications, drain upgrades and basically anything you can do to an HRSG we've done it!!  Our employees have worked for major companies like Southern Company, Florida Power & Light, Duke Energy, Calpine and Dynegy just to name a few.
Whether you have a small weekend outage or need help on a major shutdown Accurity can help with all your needs.  From the upfront planning and scheduling to the final execution, Accurity has the experience on HRSG repair to get it done the first time.
Let Accurity get involved early to help set budgets, schedules, and work flow plans to make your outage run smoothly as possible, call us today!

Accurity holds the ASME (American Society of Mechanical Engineers), "S" accreditation for the manufacturing and assembly of Power Boilers along with the NBIC (National Board Inspection Code) Repair and Alteration of Boilers and Pressure Vessels "R" Stamp, and National Board Authorization to Register "NB" Stamp.