At Accurity we pride ourselves in providing quality work.  With ASME (American Society of Mechanical Engineers) code stamps, Accurity understands the standards and expectations of quality work at a competitive price.  Our fabrication shop is centrally located in Western Kentucky with a diverse and talented workforce.  We fabricate anything from complicated high energy P-91 pipe spools to simple carbon steel platforms and structural components.  Our superintendents and foremen have over 30 years of experience in shop fabrication.
Accurity Industrial Contractors fabrication shop is attached to the corporate office building and is 35,000 sqft of shop space, this is 2 separate bays with Bay #1 being 280' long x 67' wide, and Bay #2 being 201' long x 58' wide, on the same side of bay #2 is the paint shop being 76' long x 58' wide with crane access.  The facility has 6 overhead cranes of various capacity Bay 1 has 2 cranes are 12.5 tons with a hook height of 17'-4" and 1 – 10 ton crane with a hook height of 22'-4".  Bay #2 has 3 cranes 7.5 ton capacity each with a hook height of 16'-7".  The fabrication shop facility has 10 roll up access doors all being approximately 14' wide with some being 16' tall.
Pipe Spool Fabrication

Standard Carbon
Stainless
High Energy Piping
Food Grade Stainless

ASME Code Vessel Work and Repairs
Tanks and Vessels
Ductwork and Stacks
Boiler Components and Tubing
HRSG Components

Stainless Liner Plates
Pins, Washers, OG clips, and Batton Channels

Pipe Supports and Hangers
Equipment Stands and Platforms
Structural Steel Design and Fabrication
Platforms, Ladders, Stairs and Handrails
Aluminum Structures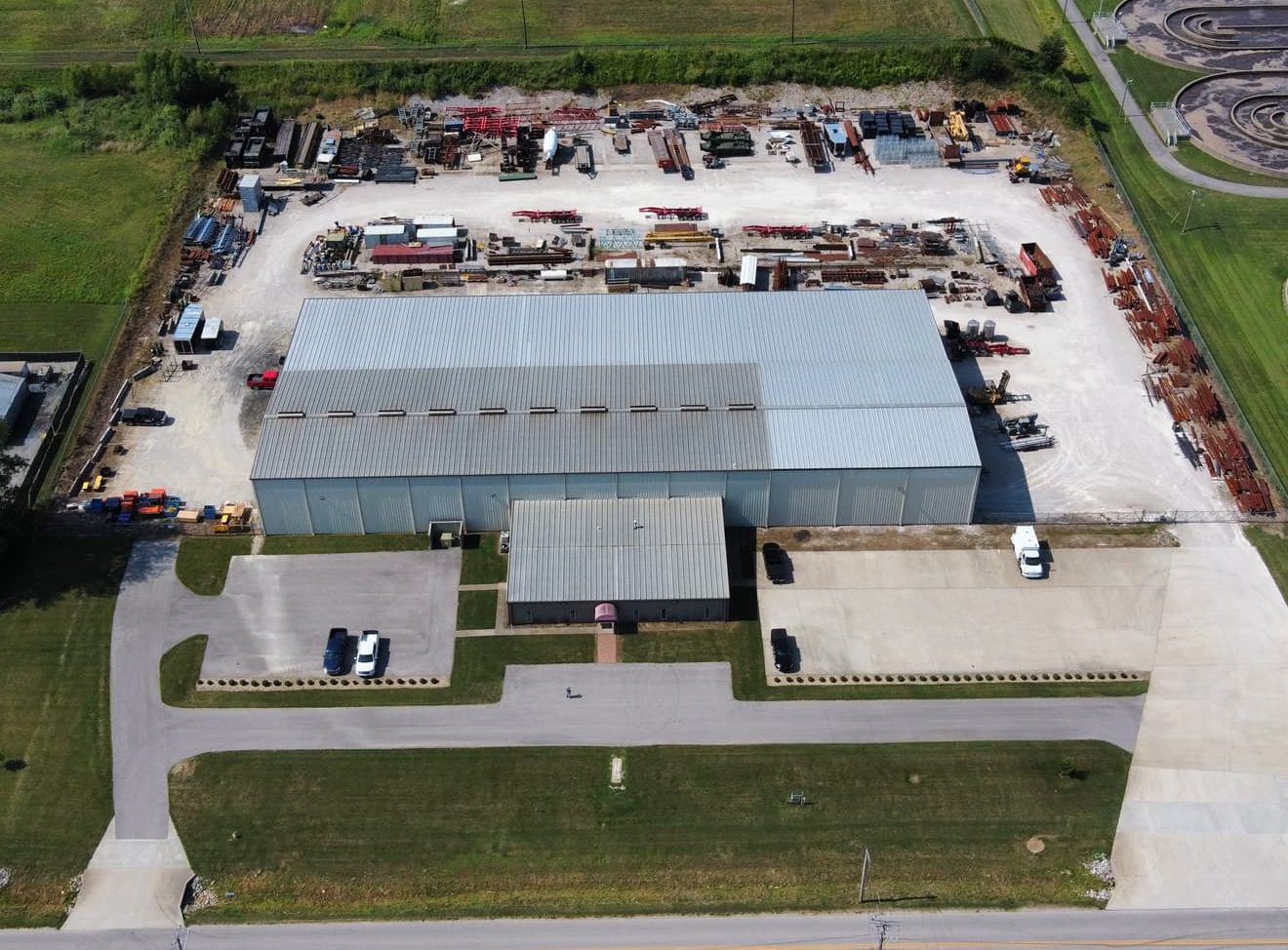 Fabrication Equipment:
Victory CNC 1044R Plasma System w/HPR400 XD Hypertherm Plasma cutter head with True hole capabilities. – 10' wide x 40' long bed, can cut up to 3" thick steel
Hydmech M-16A – Automatic Scissor Style Band Saw 90 to 30 degree mitre, with hydraulic breaks & 8,000 lb work load – 40" wide cutting surface
Ellis 1800 – Mitre Band Saw – 14" wide cutting face
Webb 7L-1108 Plate rolls – 8' wide rolls, ½" thick plate @ 8' wide
HTC 100 ton Press Break – 10' bed
Scotchman 50 ton Ironworker
Misc other equipment
Tank/Pipe rolls
Various positioners
Drills/Mag drills
15 welding machines/ processes below
Welding Processes
SMAW
GTAW
FCAW
GMAW
Can provide other processes on request
Contact Accurity for quality fabrication. Regardless of your need, if it welds we can fabricate it.