BY UTILIZING AIC, YOU WILL GET ACCOUNTABILITY AND TRANSPARENCY THROUGHOUT THE PROJECT
Industrial Plant Maintenance
Accurity Industrial Contractors, LLC., is a premier specialty mechanical and industrial contractor that is focused on welding, piping, and industrial plant maintenance services.
Accurity is well versed in ASME code welding, boiler and tank work/repairs, critical part and component removal and replacement, heavy rigging and lifting, structural steel installation and turnkey general mechanical construction projects.  We are centrally located in Owensboro, KY, and service the entire Southeast and Midwest portions of the United States.
The industries we serve range from electric utilities, aluminum smelters, automotive manufacturers, steel mills, food processing, and paper mills. With our extensive capabilities, knowledgeable crafts people, and quick response, we can assist our customers with the best value in the industry.
Specialty Welding Services
Code Work on Pressure Vessels & Boilers
Repair work and new installation
Heat Recovery Steam Generator (HRSG) Maintenance & Repair
Structural Steele Erection
Ductwork Fabrication & Installation
Industrial Plant Maintenance Services
High Energy Piping Fabrication, Repair & Replacement
Owensboro, Kentucky
Central City, Kentucky
Bowling Green, Kentucky
Louisville, Kentucky
Lexington, Kentucky
Paducah, KY
Evansville, IN
Clarksville, TN
Charlotte, NC
Martinsville, IN
Palm Beach, FL
Tampa, FL
Jacksonville, Florida
Charleston, South Carolina
Orlando, FL
Indianapolis, IN
Cincinnati, OH
Atlanta, GA
Decatur, AL
Miami, Florida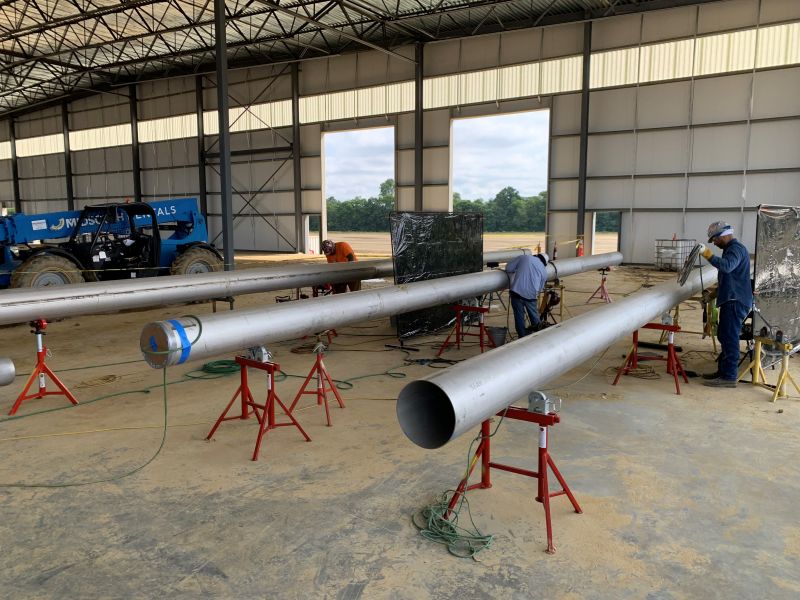 Stainless Piping
It is amazing to me how much Stainless piping we do in the field. This is some underground piping we doing at a new local paper mill going in. What can Accurity Industrial Contractors, LLC. help you with today? #stainlesssteelpipe
I just wanted to let you know you have a great group of people working for you. I was the site rep working with your crew. They handled themselves in a very professional manor, stayed safe, and kept their work area clean and neat. Enjoyed working with them (they did all the work). Once again the job site superintendent was a very knowledgeable and professional lead man. These guys even took time to answer all my questions on all the procedures and codes that are up to date.   Anyway, just wanted to let you know they did an outstanding job. Hope you guys have a great holiday.